Dog Toys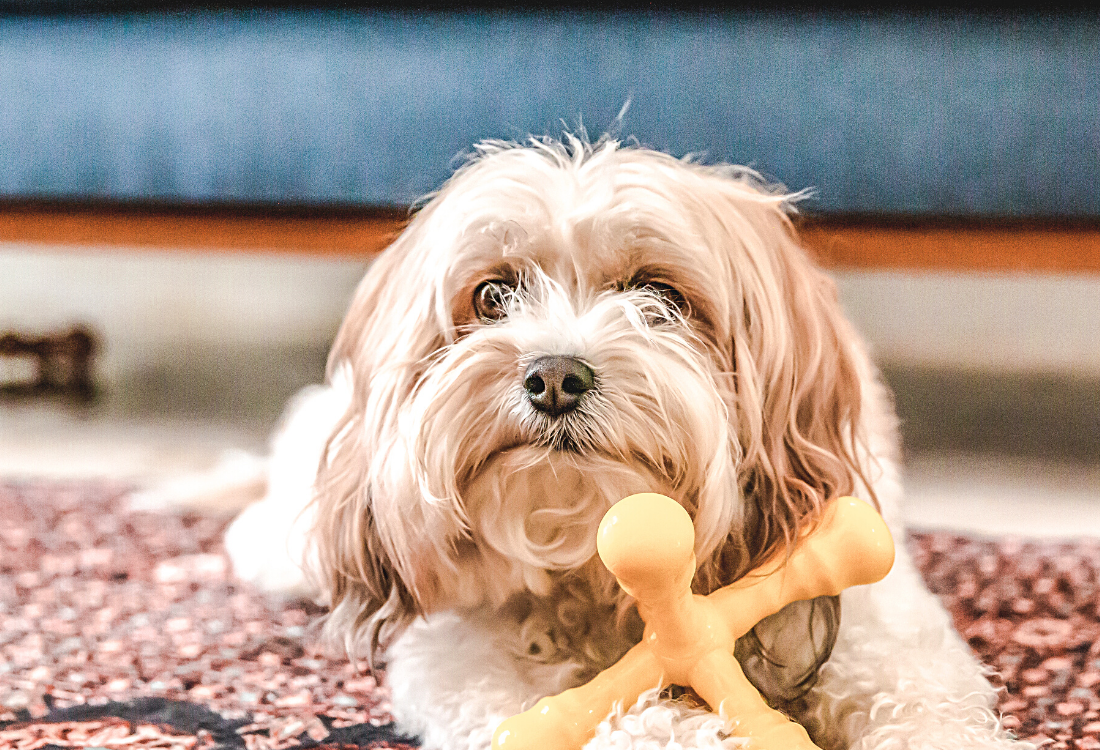 WONDERPETS offers a huge range of dog toys from classic bones, play balls and frisbees to puppy tyres and squeaky toys from a selection of well-known and emerging brands.   You'll find something for all stages of your dog's life.  Toys play an important role in your pet's enrichment offering valuable engagement opportunities to help both you, and your pet, live your very best life.   Behavioural issues such as separation anxiety, digging, escaping, inappropriate chewing (yes, we're talking about your fur-mum's shoes!), can all be improved through the proper use of enrichment toys.  
Dog toys have been a part of pet culture since the mid-1800s with the first pet store opening in the 1890s, offering our pet owning-pioneers a wide array of products that kept our first-pooches entertained and well looked after. We've come a long way in pet care over the last century!  Most notably, the first frisbees were introduced as a pet toy in the 1950s and remain a staple and favourite for pets today offering an incredible variety with a range of sizes, shapes, designs and materials. Ye ol' rubber tyre is another classic option for playtime with your pooch with many tumble-cleaned, Australian-made rubber options that are perfect for chewing!
If you're looking for something more classic, you can't beat our range of bones and plush toys.  These classic dog toys have been tried and tested for safety, durability and chew-ability earning their place in most Australian pet toy boxes.   If your pup is sensory seeking and loves the feedback of a squeaky toy, we've a range of toys they'll love.  Our other classic favourites are the almost indestructible toys from KONG.  The KONG originals, Goodie Bone and Flyer are available in both puppy and adult dog sizes and a great option for strong chewers.  For the less destructive and style-conscious furbabies, you can't go past our Mog & Bone's soft bone toy.
Our vast range includes everything from squeaky balls to indestructible KONGS to help satisfy even the most energetic pups at playtime. With such an extensive range from the best Australian pet brands, you're sure to find exactly what your pup needs.
Dog toys are a great way to keep your pooch entertained and happy during the day when you're away at work or on holiday. It's important that these playtime options are durable, safe and healthy.  Our favourite toy in store at the moment is definitely the Tennis Bone from Gummi.   Made from durable 'tennis ball' material, is bright, stylish and a firm favourite of our WONDERDOGS. 
Read More....
Read Less....